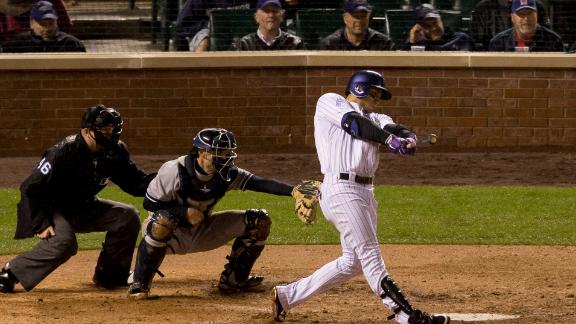 espn.com
By Nick Ziegler (@Ziggy26x)
May 7th, 2013
New York Yankees vs. Colorado Rockies Post Game Recap
Final Score: Yankees 0 Rockies 2
The New York Yankees first inter-league road game of the season didn't go so well for the Bronx Bombers, as they lost their second straight game. The loss puts the Yankees at (18-13), and (6-6) on the road.
Hiroki Kuroda gave the Yankees a very good start, but the offense let him down. Kuroda picked up his second loss of the season despite pitching very well. He went seven innings allowing two runs on seven hits, and one walk. The one blunder that Kuroda had was that he allowed a two-run homerun to Carlos Gonzalez in sixth inning, which were the only runs of the game.
Rockies Starter Jorge De La Rosa was bit better than Kuroda, and against the depleted Yankee lineup was able to get his third win of the season. De La Rosa went six shutout innings, while only allowing three hits, and one walk.
Even though the Yankees were in one of the more hitter-friendly ballparks in all of baseball the injuries to the lineup may have finally caught up to the Yankees, as they weren't able to even get an extra base hit in Colorado.
With the offense struggling, the Yankees did their best to run on the Rockies, and showed that they do in fact have some speed on the base paths. Ichiro led the way in the stolen base category for the Yankees, as he swiped two bases on back to back pitches. Jayson Nix got in on the running as well stealing his first base of the season, and Catcher Chris Stewart stole his second base of the year.
Despite the success running on the Rockies it was polar opposite trying to hit against them. The Yankees only tallied four hits in the game, as Jayson Nix filling in for Eduardo Nunez at Shortstop went two for four. Ichiro and Stewart were the only other Yankees to get a hit, as the offense was dreadful.
The Yankees will be back at against the Rockies on Wednesday, as David Phelps (1-1, 5.56) will hope for some run support, when he faces Juan Nicasio (3-0, 4.91).