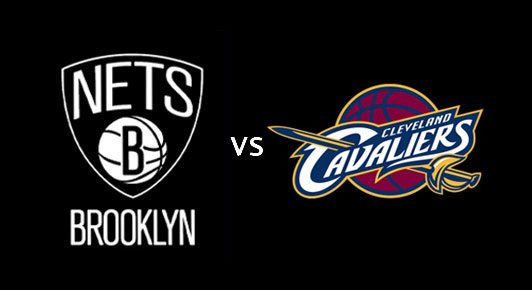 ourbksocial.com
By Nick Ziegler (@Ziggy26x)
April 16, 2014
W2W4: Brooklyn Nets vs Cleveland Cavaliers
Pre-Game News and Notes
The Brooklyn Nets coming off a loss to the New York Knicks at home will be heading to Cleveland for the final game of the regular season against the Cavaliers. The Nets are now (44-37) on the season and will be either the fifth or sixth seed in the Eastern Conference, which will send them to either Chicago or Toronto.
- Limping In
Brooklyn has been playing great in the calender year of 2014, but heading into the playoffs the Nets don't seem to be firing on all cylinders in the final games leading into the playoffs. In April the Nets have had four very bad losses, which could have been the difference between them starting a playoff series at home or on the road, as wins may have put pressure on the Raptors or Bulls. They lost four games to teams under .500 including the Knicks twice, the Atlanta Hawks, and the Orlando Magic. Three of those losses have come in the Nets last four games, as Rookie Head Coach Jason Kidd is trying to manage a veteran team for the first time heading into the playoffs.
- Scenarios
Wednesday is the final day of the regular season, and for the Nets it will let them know where they will be traveling to and what seed they will have. A Nets win against the Cavaliers or a Washington Wizards loss to the Boston Celtics will give the Nets the fifth seed, but a Nets loss and Wizards win will put the Nets in the sixth spot, as the Wizards own the tie-breaker. The battle for the third and fourth seed between the Raptors and Bulls can be decided rather easily if the Raptors beat the Knicks they will be the third seed, but a Raptors loss and Bulls win against the Charlotte Bobcats will give the Bulls the third seed. The Nets this season are 1-2 against the Bulls and 2-2 against the Raptors, and it seems like a popular consensus that the Nets much rather play the inexperienced Raptors in the first round than the Bulls, who knocked them out of the playoffs last season, and pose many more problems with their big lineup.
- Bothering the Waiter
If Brooklyn would like to go into the playoffs on a positive note, they would be smart to try and slow down Dion Waiters, who since moving into the starting lineup has been playing very well for the Cavaliers, and has also played very well against the Nets this season. Since moving into the starting lineup, Waiters has averaged 21.4 points per game in his last 14, and playing against the Nets this season he is averaging 19 points per game. Luol Deng will not be playing against the Nets with a sore back, so there should be some extra shots for Waiters to grab on Wednesday.